Bulldog Sealing and Asphalt Repair is the proud recipient of the 2022 & 2023 HomeStars Best of Award.
The Best of Awards are HomeStars way of recognizing the businesses, in the Homestars network of over 99,000 Canadian home service professionals, who demonstrate consistency, professional integrity and unparalleled customer service. In addition to recognizing the companies' hard work and dedication to their trade, the main goal of these awards is to help homeowners hire community-approved pros quickly and confidently.

HomeStars' Best of Awards have been awarded every year since 2009 to celebrate pros who stand out from the pack when it comes to their commitment to excellence. They are the pros who deliver top-notch customer service, have built themselves an excellent reputation and go above and beyond customer expectations.

The 2022 and 2023 HomeStars Best of Award has been proudly granted to Ottawa Bulldog Sealing and Asphalt Repair.
Bulldog Sealing and Asphalt Repair is a family owned and operated business, created in 2010 by Dany Jacob.
After losing his job of more than 10 years at the end of 2008 due to the economic downturn and after the passing of both his parents in 2009, Dany decided to do something different with his professional life. At the end of 2009, Dany decided that it was time to open his own business and do something that he likes. Yes, a job that will provide him the opportunity to show his skills and competencies but more especially a job where he will be able to deal directly with people.

That is where the idea of a sealing and asphalt business was born. The business started operating in the summer of 2010 with great success after its first year of operation. In January 2022, Bulldog Sealing and Asphalt Repair Ottawa was awarded the HomeStars Best of Award in the Paving category.. An achievement that Dany is very proud of.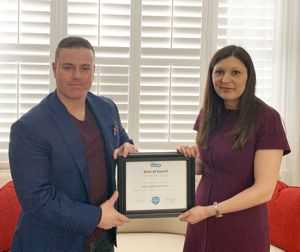 "We've been part of the HomeStars network for 5 years and are pleased to have received the Best of Awards for two consecutive years", says Dany Jacob, owner of Bulldog Sealing and asphalt repair. "We know that trust, dependability, and excellence in customer service are the center of any award-winning business. We take enormous pride in our trade and put our customers and their needs first. It's exciting to see all the good work we do recognized alongside the best in the Canadian home improvement and repair industry. Thank you to HomeStars and our wonderful customers that helped us get there. We couldn't have done it without you!"
See what our past clients have to say on HomeStars and join all the happy customers who have made Bulldog Sealing and Asphalt Repair their first choice.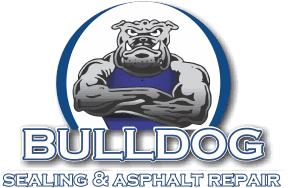 The history behind the name and the logo
The name and logo of Bulldog Sealing and Asphalt Repair was inspired by Dany's dog, Spike, an English bulldog which Dany owned from 2002 to 2012. Of course the rest of the name represents some of the products offered by the business. If you pay attention to the belt of the dog on the logo below, you will find the letters JF. These have been added in remembrance of Dany's parents, José and Fernanda.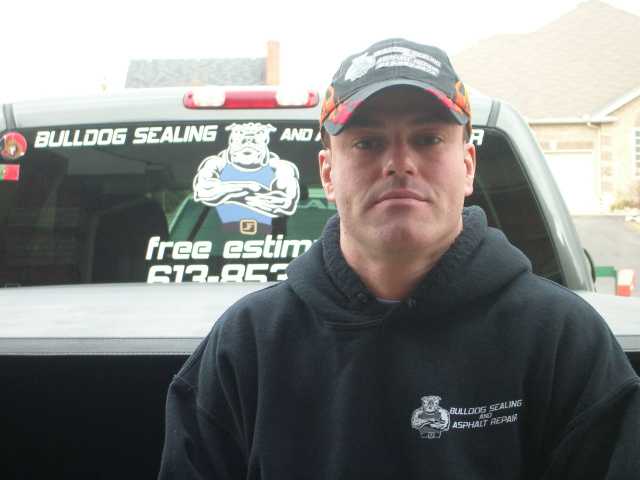 Dany Jacob
Meet Owner
Dany is a dynamic individual who is known by his family, friends and neighbors to be funny, hard working, and a perfectionist in everything he does. He is also very honest, caring and loves to deal with people. Dany likes to interact with his customers, this is the part of the job he loves the most. As the sole owner of Bulldog Sealing and Asphalt Repair, Dany is in charge of all aspects of his business.
He is the one you can count on to answer your phone calls, to advice you with any of your questions, to provide you with the estimate you are looking for, as well as providing you a quality job that you deserve.
Alongside Dany, his wife Debbie supports him in the administrative burden of the job. Debbie is a Chartered Professional Accountant, so it is no surprise that Dany let her deals with all the paper work and the accounting part of the job. As a CPA, Debbie knows the importance of being professional; trustworthy and acting with integrity and care to maintain a good reputation Bulldog Sealing and Asphalt Repair embraces these core values.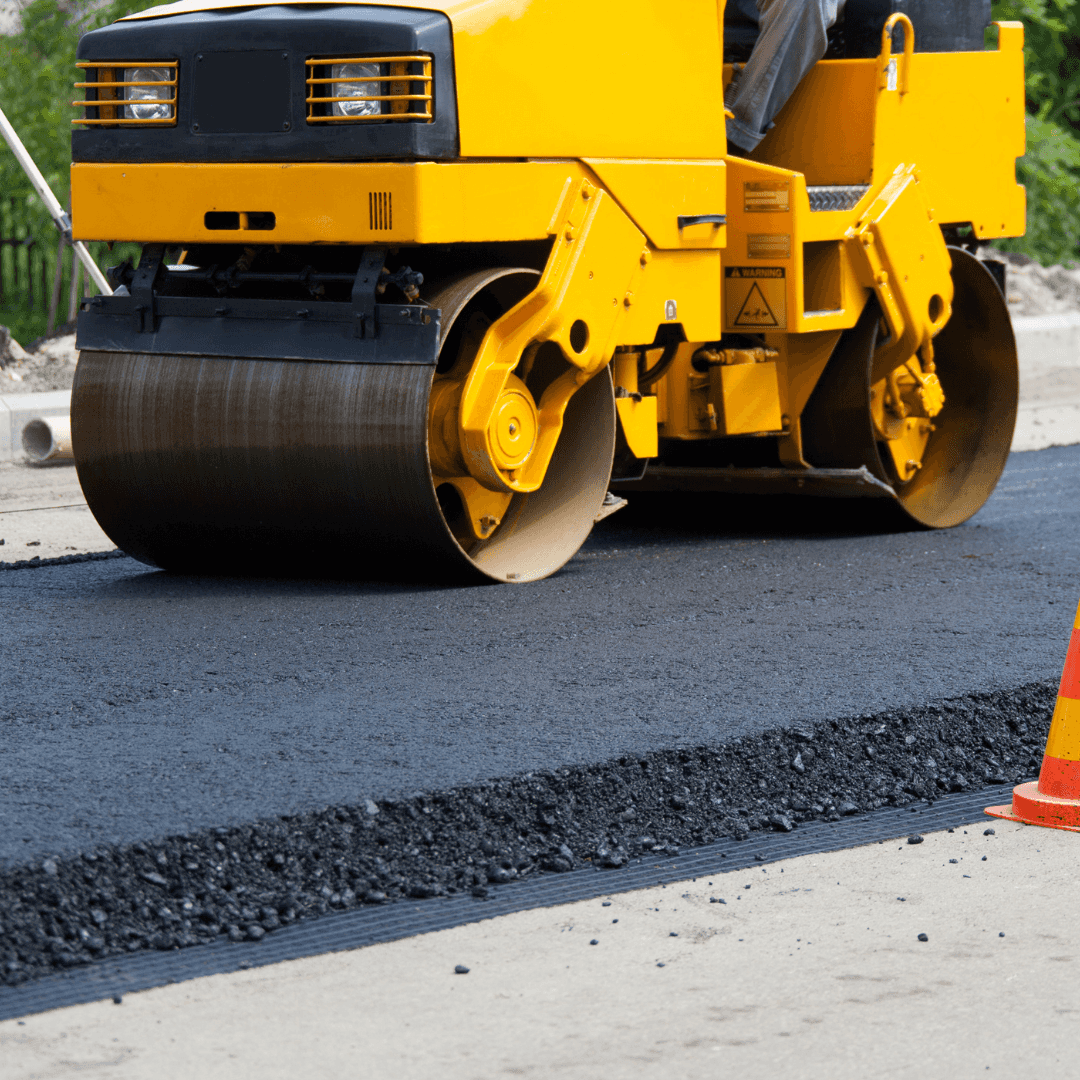 Why Us
Why Choose Bulldog Sealing and Asphalt Repair Ottawa for Your Paving Needs?
By choosing Bulldog Sealing and Asphalt Repair, you can rest assured that you're working with a highly-skilled team that brings years of industry expertise and knowledge to each project.

We use only the highest-quality materials and state-of-the-art equipment to provide exceptional paving, asphalt sealing, and repair services in Ottawa that last for years to come.
Our team pays close attention to every detail to ensure each client's complete satisfaction, going above and beyond to exceed expectations.

We offer competitive pricing and strive to deliver value to our clients by providing top-quality services at affordable rates.
With a focus on professionalism, reliability, and excellent customer service, we're dedicated to building long-lasting relationships with our clients and providing outstanding service every step of the way.